CENTERPIECES CENTROS DE MESA
Keep in mind all centerpieces are light weight. Los centros no estan pesados use precaucion si va poner afuera.
We will coordinate to your theme or character. . Keep in mind if for outdoor please use caution due to winds and heat. Light weight base.
Theme table Centers $23.99ea plus tax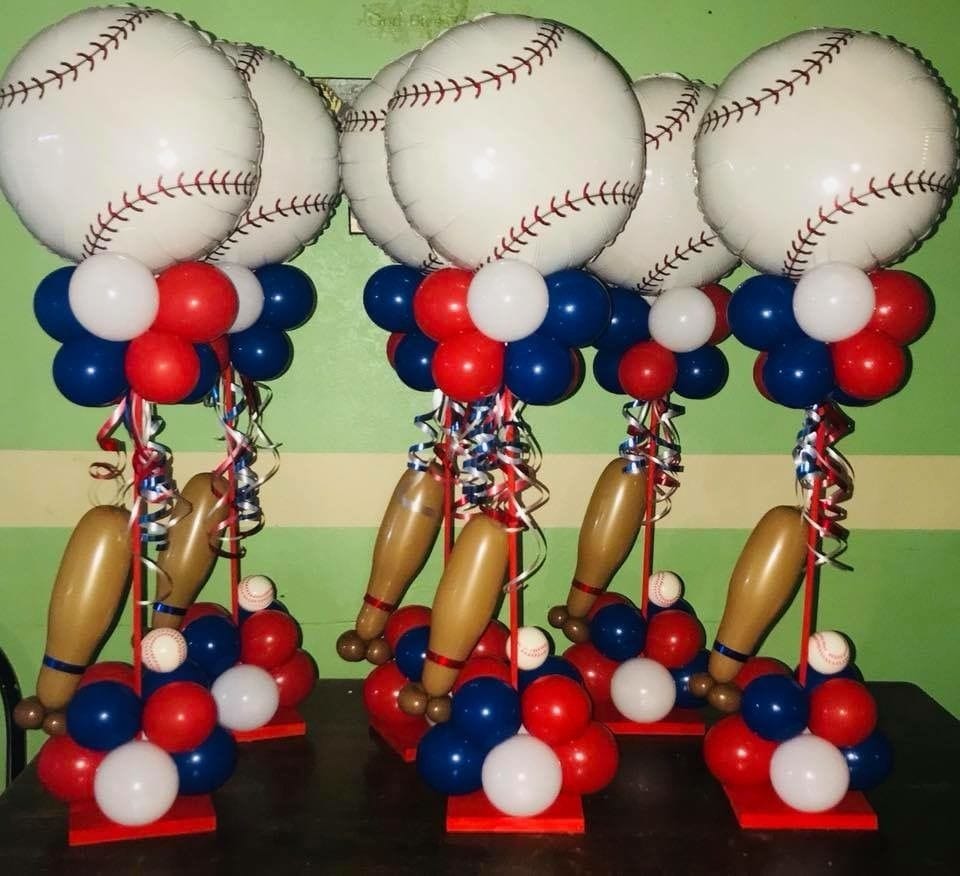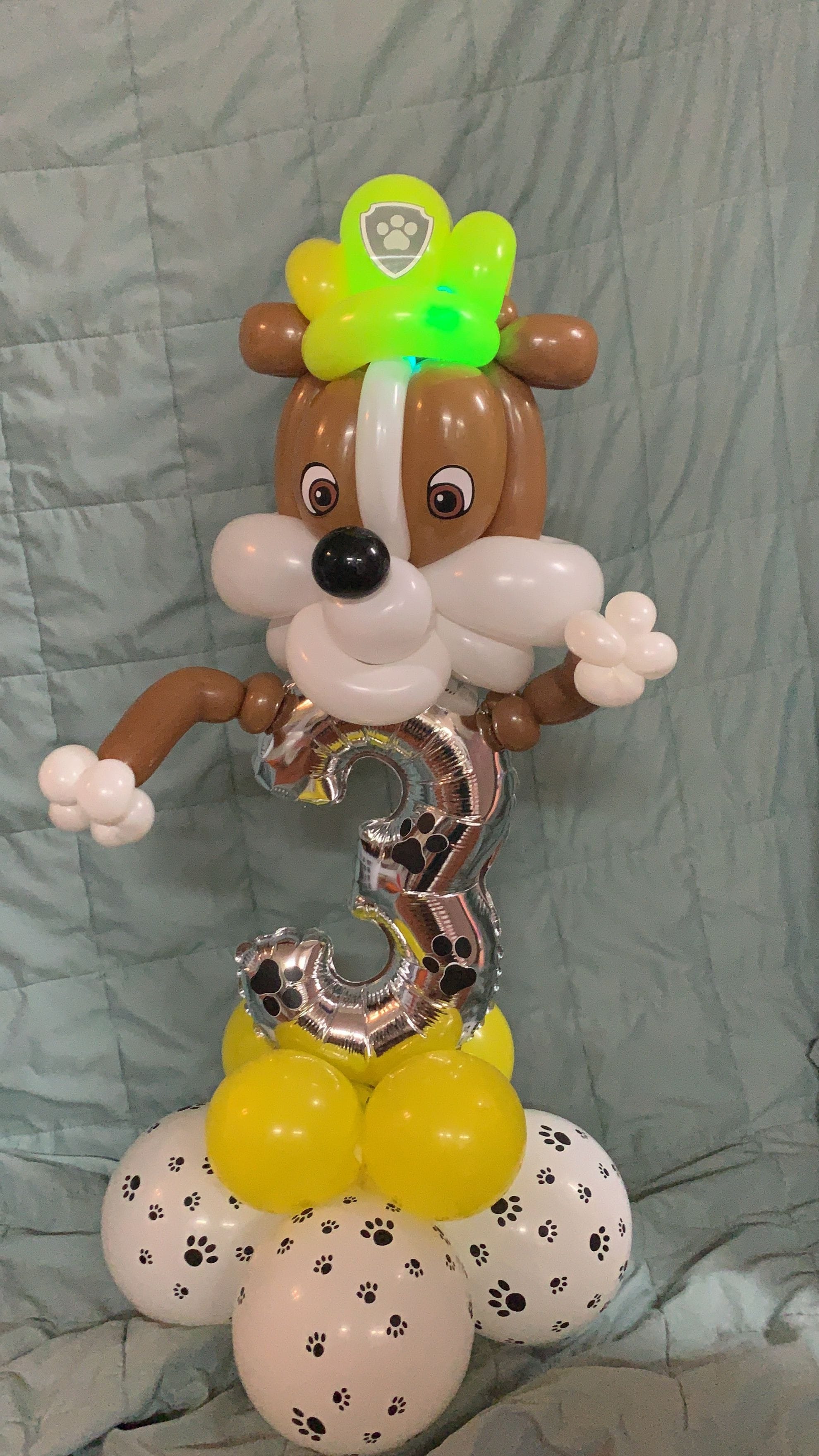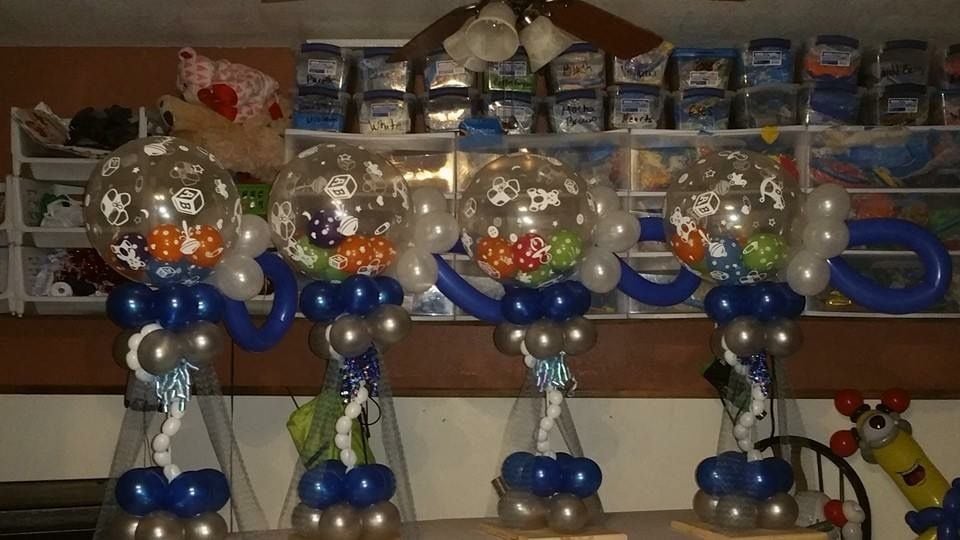 Baby shower Centers $25 ea plus tax
We can coordinate to your shower theme or color scheme.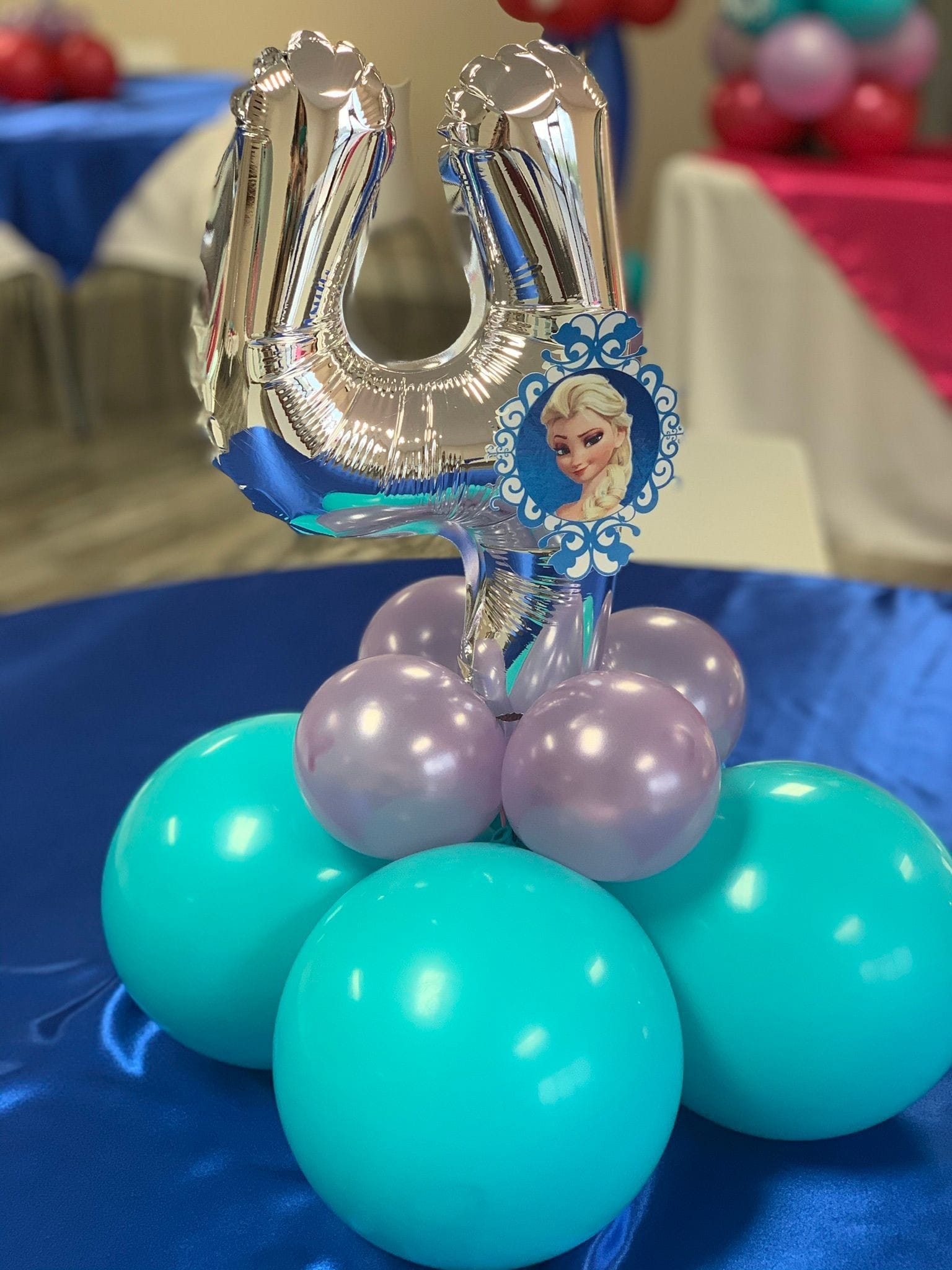 Small centerpiece $12ea.plus tx
Includes 1 foil age 14 inch and base. with small cutout picture of theme.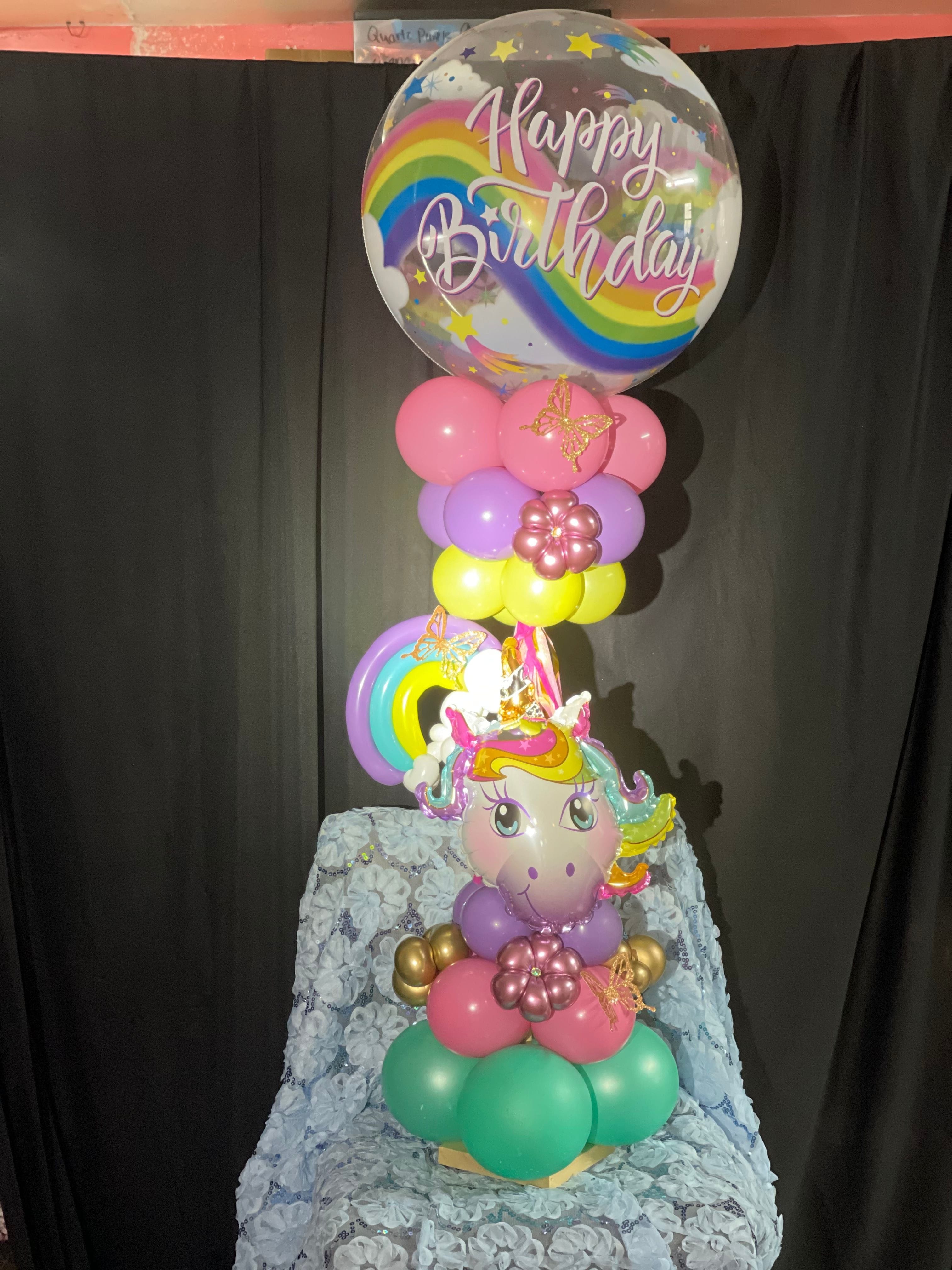 Unicorn Theme $23.99p/tax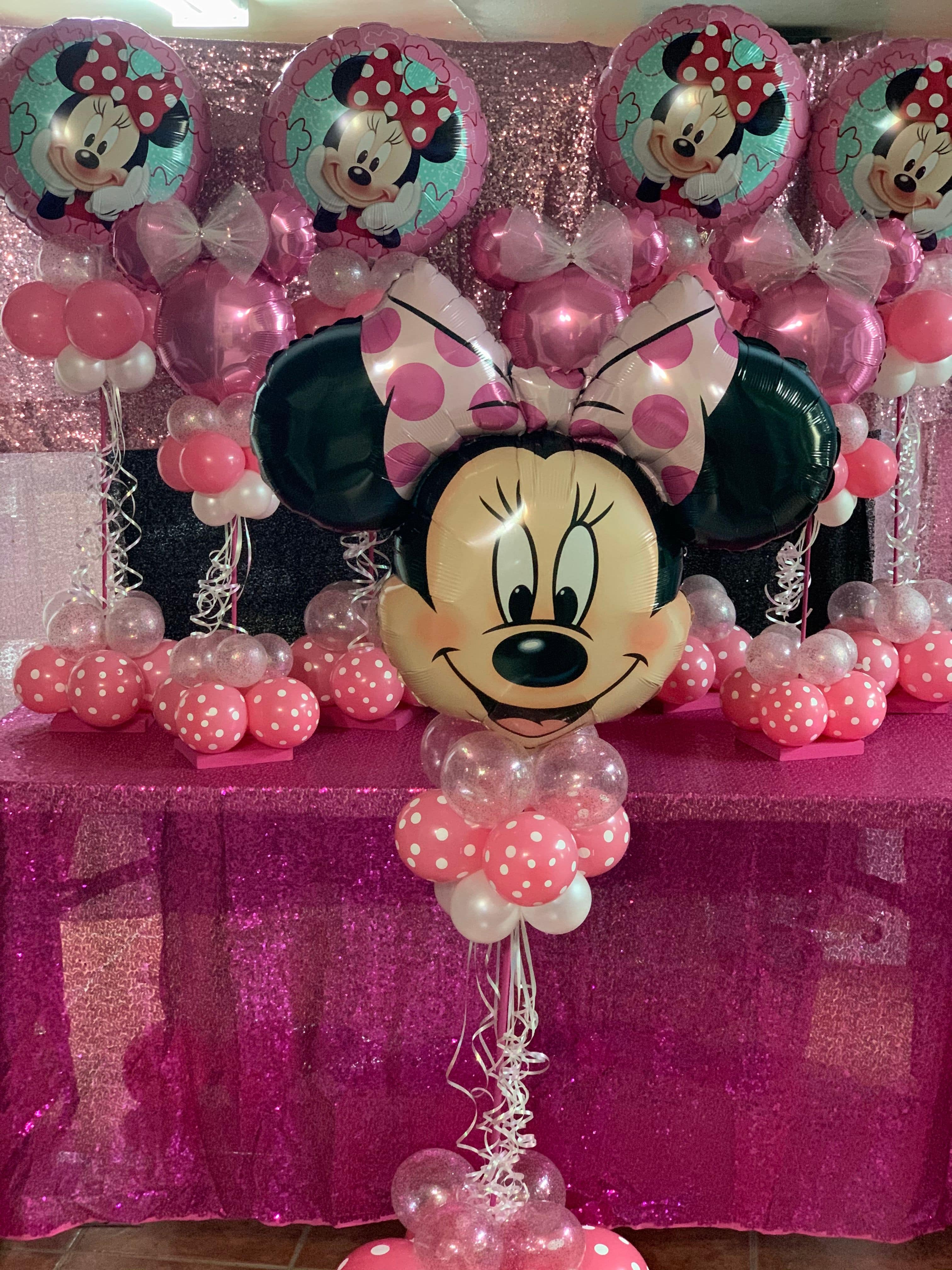 Foil centers pacakage $150 plus tax
Includes 1 main centerpieces plus 3 tall & 4 mid centerpieces coordinated to your theme.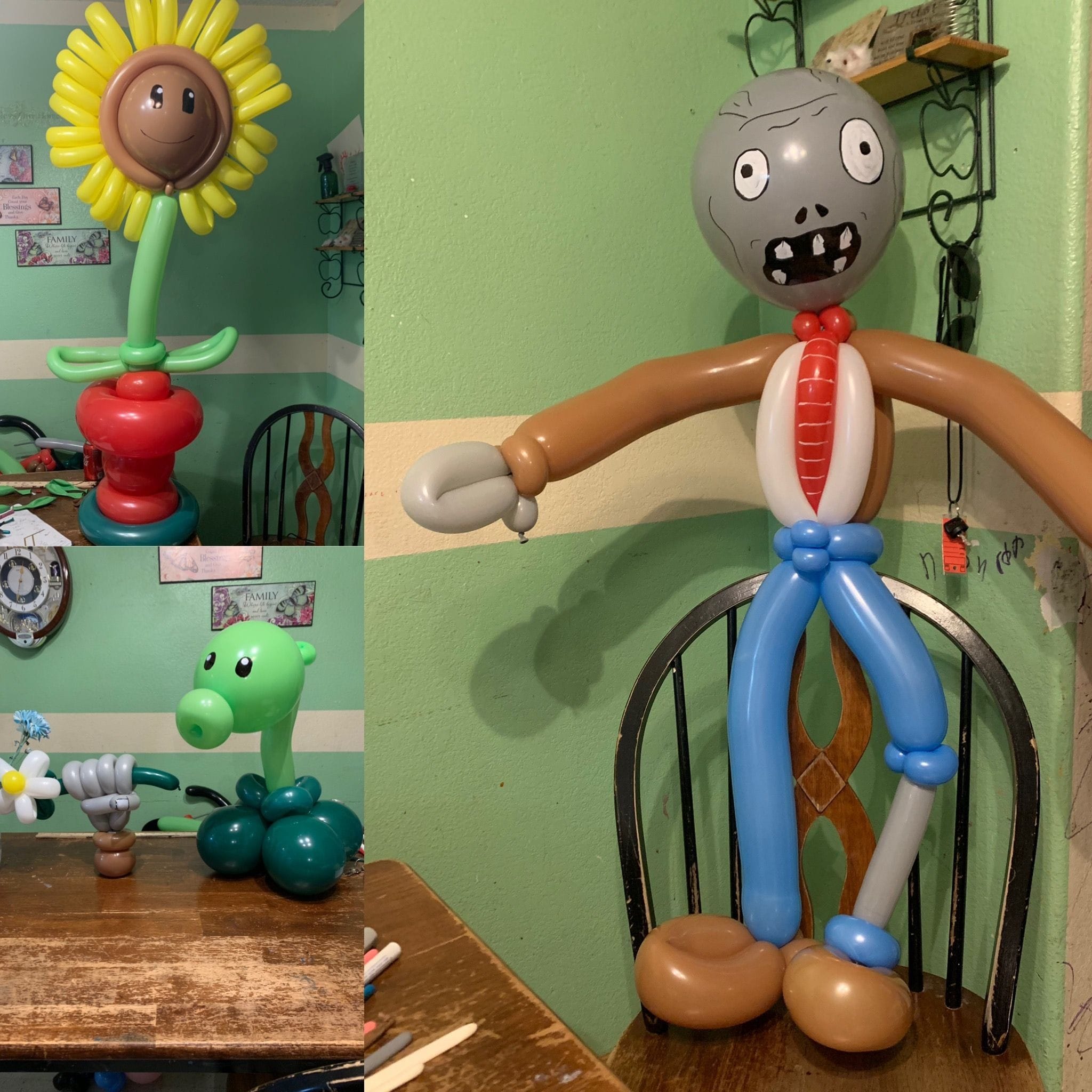 Customized Balloon Creations $ Plus tax
We can take a request of any design needed and cutomize it into balloon art. Price varies on design and size.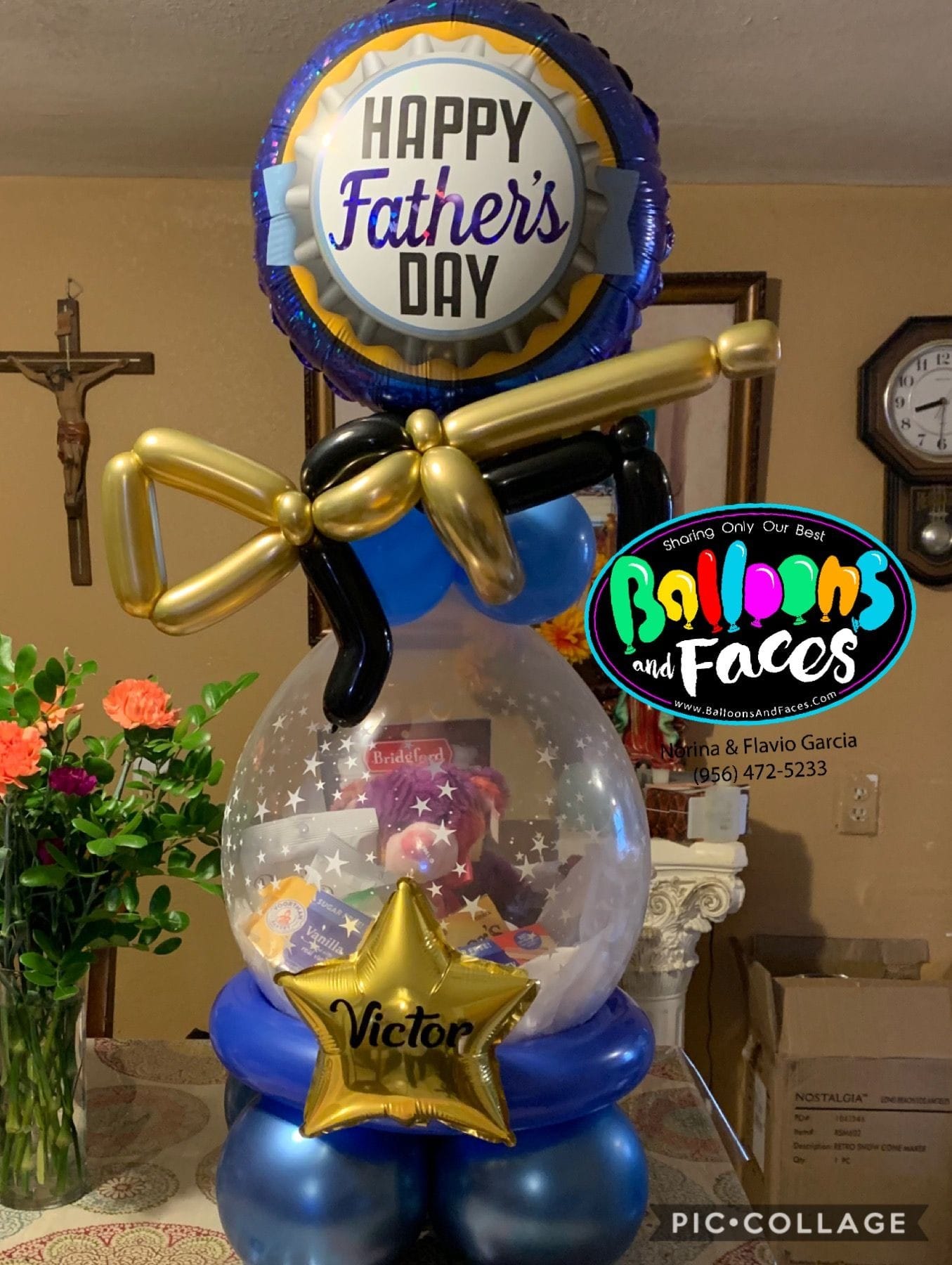 Stuffed Centerpiece $35.99 Ea.p/tx
You bring items placed inside and we will coordinate to theme or color preferred.
centerpiece with age $32.99ea. plus tax
Metallic colors with topper and age included. Personalized with message on topper.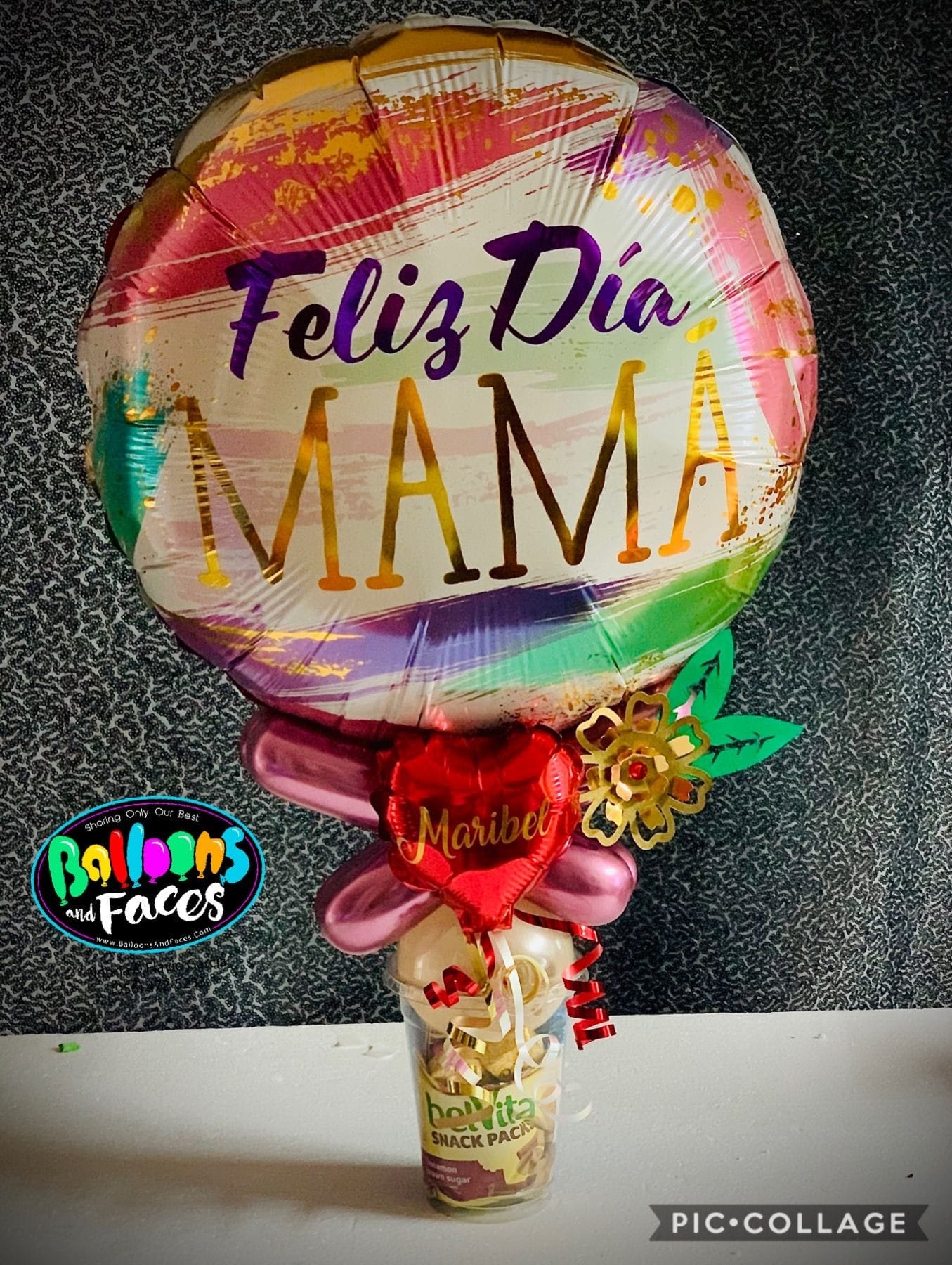 Sweet Treat Center pieces $12.99 ea plus tax
1 -18 inch topper balloon and clear container filled with cookies and candies. Indoor